Design better business
kind ID | Innovation Direction is an agency for sustainable strategy design. In a rapidly changing world where 'just' making money is no longer enough, we help companies identify opportunities for growth that are good for business AND good for the world. By focusing and steering on valuable activities. We think along as a designer to turn your biggest challenges into sustainable, distinctive products or services. Supported by a proven process with measurable impact we create sustainable returns and more pleasure in your work.
We manage your brand, product or service. By looking at the basis and power of the brand with an open mind. With a network of experienced professionals with a strong mix of analytical, creative and entrepreneurial skills, we design sustainable business for your company based on proven effective methods.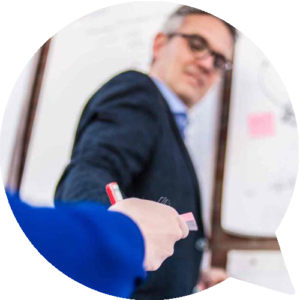 Every journey starts with a first step
You can try to bridge a large distance in one go. The chance that you will arrive increases if you divide your trip into smaller, clear steps. We do this for you. Advantage: you get moving quickly, learn on the move, projects remain well-organized, financially manageable and agile.
4 phases
We divide each step, no matter how big or small, into 4 phases:
Observe |understand which problem we want to solve (and for whom), also what value we want to add.
Aim | determine how you want and can do this,
Create | implement plan.
Hit & Learn | where the improved or new offer is presented to/tested at the target group (and the response to this is harvested).
Let us help you get started
How can we help you identify and exploit your growth opportunities?
Contact us
Fout: Contact formulier niet gevonden.